Ad blocker interference detected!
Wikia is a free-to-use site that makes money from advertising. We have a modified experience for viewers using ad blockers

Wikia is not accessible if you've made further modifications. Remove the custom ad blocker rule(s) and the page will load as expected.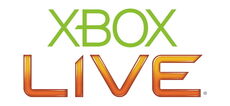 Xbox Live is an online Internet-based gaming and content delivery service operated by Microsoft. It operates on the Xbox and Xbox 360, one of the platforms on which the video game Lost: Via Domus operates. In January 2008, ABC and Disney announced that video content in standard and high definition will be available for purchase on Xbox Live, including ABC television shows such as Lost, with new episodes becoming available the day after broadcast. As of the date of the Season 4 premiere, January 31, 2008, every episode from the first three seasons is available for download in standard definition or 720p HDTV.
Oceanic sweepstakes

In a cross-promotion between ABC and Xbox, it was announced on February 1, 2008 that Oceanic Airlines is teaming up with Xbox to give away Xbox 360 consoles and other prizes. [1] Those who wish to participate are directed to Xbox LIVE Marketplace to download a free Oceanic Airlines theme pack. The prize details are listed on Xbox.com as follows:
"

On or about February 24, nine lucky winners will be chosen from all entries to receive the following prizes:

Six (6) First Prizes: Six winners will score a prize package consisting of the following items:

Xbox 360 Pro console
12-month Xbox LIVE Gold subscription
1600 Microsoft Points
A special surprise package from ABC and Oceanic Airlines

Three (3) Second Prizes: Three second place prize winners will also receive a special surprise package from ABC and Oceanic Airlines.

"
See also
External links
ABC TV on Xbox LIVE Marketplace