Ad blocker interference detected!
Wikia is a free-to-use site that makes money from advertising. We have a modified experience for viewers using ad blockers

Wikia is not accessible if you've made further modifications. Remove the custom ad blocker rule(s) and the page will load as expected.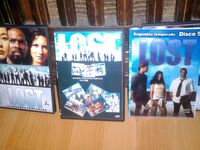 Each DVD contains from one to three episodes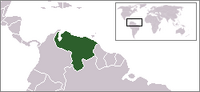 Location of Venezuela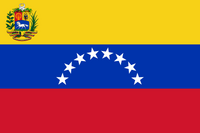 Venezuela Flag

AXN Logo
Broadcast by AXN (Venezuela)
Time Monday nights at 8:00pm (GMT -04:00) (Reference time slot for Argentina, Mexico and Venezuela. Chile shall substract 1 hour. Colombia, Perú, Ecuador and the rest of Central America shall substract 2 hours.) A rerun of the last episode is aired at 7:00pm.
Dubbed No
Subtitled Yes
Venezuelan cast members
Cast members that were born and/or raised in Venezuela include:
Piracy
Venezuela is one of many Latin American countries notorious for being a buoyant market for pirated movies. Long before the official region 4 release of the first season on DVD, a Season One boxed set was released, complete with subtitles. The episodes were downloaded via BitTorrent and subtitled with the Lostzilla.net captions. The quality of this releases are not perfect. The picture is too dark and solid colors appear muddy. It features interactive menus created domestically.
While Season 2 was shown in the United States, episodes were distributed approximately one month afterwards. Each disk contains from one to three episodes and can be bought separately. A new disk was available every 3 weeks.
The delay of broadcasting new episodes in Latin America (Season 3 will start on March 5th) has made the same process continue for Season 3 episodes.
See also
Airdates: For airdates of Lost in Venezuela, and other countries.
External links