User talk:Sam McPherson
---
25 conversations per archive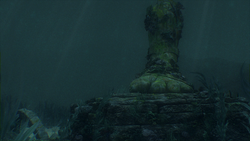 the word alternate
Didn't know where to start this discussion so I thought it best to run it by a Sysop. There are a lot of articles like Jack_Shephard_(alternate_timeline) popping up. While I think they're valuable, the producers don't care for the term alternate reality. Damon: "And we don't use the phrase 'alternate reality,' because to call one of them an 'alternate reality' is to infer that one of them isn't real, or one of them is real and the other is the alternate to being real." http://popwatch.ew.com/2010/02/02/lost-premiere-damon-carlton/ I don't know what to better call articles like this (Jack Shephard X ?), but I do think we can find a better term. Wanted to start the discussion before too many articles get started and you guys get a lot of renaming to do. --Gluphokquen Gunih ▲ 18:23, February 3, 2010 (UTC)
The key word there was reality, not alternate. Alternate Timeline is absolutely fine, and as far as I know it's the most popular. --Alilamba 17:16, February 5, 2010 (UTC)
Sam!
Hey, caught the interview in Washington Post - congrats! The article is getting a ton of buzz. Let me know if you guys need my help in the future for anything (I left a note on Kevin's page as well). Cheers!! -- Doug
(talk) 18:50, February 3, 2010 (UTC)
Failed experiment
Sam, I was trying to prove something and created two worthless pages: Test Person and Test Person/Sideways. At your earliest convenience, please delete. Thanks, Jim --Jim in Georgia Contribs Talk 14:33, February 4, 2010 (UTC)
Spoiler
Here: User blog comment:Happipappi/Richard and John/Grazer420-20100205225431 (Arrgh!)--Jim in Georgia Contribs Talk 17:02, February 6, 2010 (UTC)
Duh! I'm pretty sure when I looked at it that the title of episode eight was shown, but it's not there now. Thanks.--

Jim in Georgia 

Contribs 

Talk

00:25, February 7, 2010 (UTC)
Something to do
I have looked at the interview of Francois Chau and in Part 2, there is missing a spacebar:Lostpedia:(here has to be a spacebar)When were you told that Miles Straume (Ken Leung) was your character's son? How did you react? I hope you understand what I mean.--Station7 23:59, February 6, 2010 (UTC)
Decision time
Hey, Sam, I think it's time for you and your colleagues to render a decision of the "sideway pages." --Jim in Georgia Contribs Talk 19:51, February 7, 2010 (UTC)
Vandal
User:Wsuser inserted sexually oriented content into LA X, Parts 1 & 2/Theories#Significance of the Space Between "LA" and "X".--Jim in Georgia Contribs Talk 16:53, February 9, 2010 (UTC)
vandal
User:Snaf1 vandalized several of the main characters' trivia sections by adding links to outside and based on their names porn sites, btw I rollbacked all of his edits. --Orhan94 18:54, February 12, 2010 (UTC)
Pastewko
Hello, sorry for disturbing. The user Pastewko is making several edits without asking or discussing particularly in mysterious happenings portal. Although i've told not to change or remove things without discussion, they don't stop. Is there anything we can do about the users like this? Thank you very much. --Paintbox 14:08, February 13, 2010 (UTC)
Watchmen
Sam, I popped over to the Watchmen page today and noticed that the table was positioned weird. It shows up in the middle of the 'see also' section which should come after it. I am terrible at editing tables, so I thought I'd let someone else know. Along the lines of being terrible at tables, if I had a comparison to add to the table, how would I do it? I go into edit mode and just see a mess of code and don't want to mess up the page. Thanks, --Gluphokquen Gunih ▲ 16:19, February 16, 2010 (UTC)
Hello
Hello there Sam McPherson, I'm Station7, maybe you know that already. You have created the Category:Category:9000edits. You should deleted it. Am I right?--Station7 21:21, February 20, 2010 (UTC)
Voting
Hey I was wondering if we could get a sysop to chime in on a disscusion. I know that on this site we use the discussion to get arguments and on this page [[1]](blue vs green) we have an argument. While its pretty even, one side has more people however their argument are pretty ridiculous. While the other side has less people but the arguments clearly make more sense. Its obvious this portal must be changed but if i change it it will start an edit war so I was wondering if you could chime in or at least let me know if i would be wrong to change it. -- B1G CZYGS  Talk  Contribs  04:33, February 23, 2010 (UTC)
Anagrams
When you get a chance, you oughta take a look at Anagram#Sensible/Unconfirmed anagrams. Some of them are -- uh -- imaginative?--Jim in Georgia Contribs Talk 00:56, March 1, 2010 (UTC)
Fan Contest
Sam, I noticed ABC launched a fan promo contest - here might be great to mention it on the main page :)... I didn't want to edit the news section and break any rules. -- Doug
(talk) 00:44, March 2, 2010 (UTC)
spoilers out of control in community blogs
Hello. There is a situation that desperately needs moderator action in the community blogs here on Lostpedia. This user, Jt8845 has been posting several spoilers about the upcoming episodes and he has been at it all day. I have been trying to warn others to not visit his posts, but he is getting worse and worse, now resorting to personal attacks. He claims to have a roaming IP address and the problem has been reported several times already today (since at least 6:00am AZ Mountain Time) but there has been no response to this issue. The problem has gotten worse and a lot of people are upset and leaving Lostpedia until after the finale airs for fear of being spoiled. I don't know what else to do as no action has been taken in nearly 48 hours. Here are his contributions after creating his user profile today, http://lostpedia.wikia.com/wiki/Special:Contributions/Jt8845. Please advise at your earliest convenience. Thank you. Best Regards, BMetcalf82 19:59, March 5, 2010 (UTC)
PLEASE BLOCK ALL NEW USERS FROM EDITING FOR 21 DAY PERIOD
PLEASE PLEASE PLEASE change LP to block all new users... a spoiler-happy vandal just wreaked havoc today on multiple blog pages and I see no other way to stop this type of blatant abuse between now and Series Finale except to block them all. Not sure if there is a more appropriate spot for this suggestion. If yes, please let me know. Please don't let newbies with spoilers ruin this site for regular users. LostFreak408SJ 00:56, May 4, 2010 (UTC)
Strange Block
I have received this strange block whilst editing my own user page: "our IP address has been automatically blocked because it was used by another user, who was blocked by Sam McPherson. The reason given is this:
   Autoblocked because your IP address has been recently used by "LOST-The Cartographer". 

The reason given for LOST-The Cartographer's block is: "Adding/uploading unauthorized spoiler content: Added spoiler information to a
   * Start of block: 14:30, 9 May 2010
   * Expiry of block: 12:36, 10 May 2010
   * Intended blockee: 10.8.2.112 

You may contact Sam McPherson or one of the other administrators to discuss the block. Note that you may not use the "e-mail this user" feature unless you have a valid e-mail address registered in your user preferences and you have not been blocked from using it. Your current IP address is 10.8.2.112, and the block ID is #8162"
Either I don't understand what it means or it is outright wrong. Could you look into it?    Charles Kane     talk  contribs   email   17:30, May 9, 2010 (UTC)
Portal:Main Characters statuses
Hi Sam. I was hoping we could get a sysop to weigh in on this discussion. I'll ask a few other SysOps too, while I'm at it. Thanks! :)  Jimbo the Tubby  talk  contributions  05:49, May 29, 2010 (UTC)
can you please unban me from the forums or give me a reason why i was banned?
hi, im sorry to bother you but i already asked one admin but it seems like hes away. ill post the same message i posted on his talk page.
"hi, my name is lostwillnevarend. I had just returned from a hike in timberwook park when I log on to find that I have been banned, for the reason "creating a sockpuppet". now I do not know what sockpuppet is so I did some internet research and I found out that its another user the user creates for evading his ban. i wanna get my point. I am not a banned user, i dont even know who "dabulls" is, im just a guy whos like lost. sure i may type like this and sure i may not make much sense due to the mild autisism i have but I am a HUMAN PERSON, with feelings. not some sock created just so some user that got banned (and for good reason) can come back. i haved watch every season of lost since when i was 9 and i am a devoted fan of the show. I also did the research for troll and i am not one of them, have i insulted any users or created any threads thretening to ban one person? I have just posted my theories and created lost related threads like any other lostpedia user would, not once did i insult anybody, no one.
if you do deny the unban, can you tell me at least who im the sockpuppet off, because i dont think im a sockpuppet. im not even familiar with the guy who created the "ban faradayallday" thread (who is a real jerk in my opinion.) and im certain im not a sockpuppet of his. even though people have problems with the way i type and even though i can be a bit silly sometimes. i do love the show and i dont think of the forum as a bunch of idiots, i think theyre geniuses. anyway thank you for hearing me out and if youre a forum administator, i hope you consider this."
anyway i dont think im a sockpuppet of anybody and i dont think i created a sockpuppet, as i said above i just researched the words so i can better understand what you guys mean since im not entirely up-to-date with the internet language you guys are speaking. anyways take care.
ps. can you please ban 'the source' also? he is a a sockpuppet, a meanie and a troll. --Lostwillnevarend 06:14, June 5, 2010 (UTC)
Lost Encyclopedia
Hey Sam,
Since you already have your feet in the water, should we add the Lost Encyclopedia to canon sources when it's published?
8) Jim --Jim in Georgia Contribs Talk 23:11, June 5, 2010 (UTC)
Knowing Lost
Hey, is there like a link to anywhere that people can read the books your'e doing. I've seen the pages for the stories, and they seem interesting. :) I WANNA READ EM :D
delete
hey man could you please delete the file: File:ArrowLogoAccurate.png ? it is a extra copy thanks--DF3 my talk page my edits my identity 15:18, July 6, 2010 (UTC)
Never mind !!!! Someone else did it. thanks anyway !!!! -- DF3 my talk page my edits my identity 15:13, July 9, 2010 (UTC)
Hiatus
Hey Sam just wanted to say how much I'm enjoying Knowing Lost and the whole two week hiatus is no big deal I mean Lost whent on hiatus and breaks multiple times right. Anyway if your looking at or taking anyones idea how about when they do the census Ryan and Kevins names are actually on there.--Spoilerhater 20:02, August 1, 2010 (UTC)
Possible news post for front page
The following press release for an official LOST auction might be worth posting a link to on the front page. [2]  Jimbo the Tubby  talk  contributions  00:09, August 3, 2010 (UTC)
Heyjude614
User Heyjude614 has been writing blog posts that are completely unrelated to the show just to frustrate the other users on here. Heyjude614 also writes blogs that some people find offensive and he insults many of the other users. Sorry if I didn't report this the correct way, it's my first time reporting someone.—The preceding unsigned comment was added by The Egyptian Lost Fan (talk • contribs) .
Fan Art
Do you want that Knowing Lost will be add to User:Julietfan2626/Fan Art?--Station7 16:11, August 21, 2010 (UTC)
Trolling?
Okay, as far as I know, trolling can get you banned on lostpedia, as Metroid101 said that he was banned for trolling previously. And as far as I know, trolling is making stupid, mean sarcastic comments on deliberately.
Anyway, I would like to report BalkOfFame for trolling. For the past few weeks? I have noticed he has been making several comments in blogs which are sarcastic and they really don't belong there. Some, even there just to make people worry. Such as today, BalkOfFame said to me today that 'Too late. Reported you for spoilers.' When I clearly didn't reveal any spoilers. Although it didn't bother me, it is clear this comment was made to make me worry. And it isn't just me, I have noticed him saying this to other people in the past as well. I don't think that just because he is one of the top users that he should get special privileges, so if you could deal with this, maybe have a word with him, it would be much appreciated.
Fringe Wiki
Fandyllic and me want to adopt the Fringe Wiki. I hope that's fine for you. --Station7 19:27, August 30, 2010 (UTC)
KL
Not to be pushy but, is there any chance your gonna pick up Knowing Lost again? I'm sure you probably get this a lot but, you should really check of the SEVENTY-THREE comments made on your last post. --Lapidus7 03:17, September 29, 2010 (UTC)
Signature
Hi there! I was hoping - can you tell me what do you write in the signature box in the preferences so you won't have any html codes? thanks! -- Alexander  Talk  Contributions  E-mail  Sandbox  17:37, November 15, 2010 (UTC)
Deletion of the articles of theories
Hi Sam, I'm FedericoF I wrote to you talk about the deletion of the articles of theories, the're not useful like another times, we have tabs for each article here on Lostpedia now, and some users discussed about this in this blog post. Thanks.
-- 

  FedericoF  

  talk  

  contribuctions  

  twitter

20:09, March 29, 2011 (UTC)
Hey great article on TV Overmind!--Gregaus 14:17, January 21, 2012 (UTC)