As some of you know, I'm a fan of the Red Knight. So, I did with my teacher on school to the Standaard Uitgeverij, the maker of the Red Knight comics. I did got a message back that he want answering my questions and I have to pass it to a woman named Kelly Van Der Pass. Looks like a dream comes true :) He doesn't have any e-mail, so she will possibly contacting him by phone/letters. I already have 25 questions and this questions will be posted at my Wiki, de Rode Ridder Wiki nl. Well guys, how do you think of this?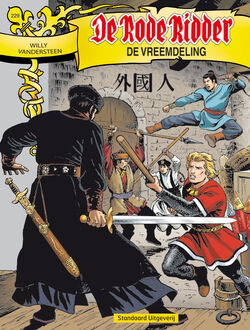 A Spoiler about a comic, 229 (see 230 on my userpage)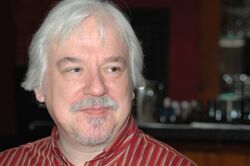 Claus Scholz is going to answer my questions!
Coicidentally enough, my favorite comic is 224 made by him and Martin Lodewijk. I'm so happy ;)
--Station7 06:39, March 4, 2011 (UTC)