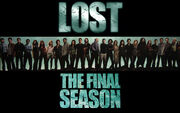 I have this image up as wallpaper right now on my pc, so I see it every day. It keeps bothering me that I can't figure out what the dark image is inside of E in the word season. I have chalked most of them up to being hieroglyphics but that one doesn't look like one. Also not sure if this is the same image used from CC or not. Any help on what that image could be and if this is an official image or fan made. THANKS!
Ad blocker interference detected!
Wikia is a free-to-use site that makes money from advertising. We have a modified experience for viewers using ad blockers

Wikia is not accessible if you've made further modifications. Remove the custom ad blocker rule(s) and the page will load as expected.