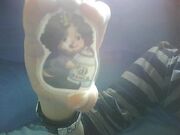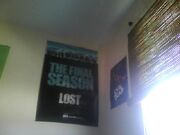 ]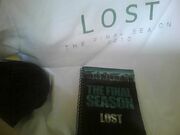 Their Lost Prize Pack from Lostpedia? I sent away for mine on June 1st I believe and I just got it today :D It includes a poster, T-shirt and notebook, and I was just wondering if anyone else recieved one? I took pictures in case anyone was interested, the T-shirt is way too big for me though x]I actually didn't find the notebook the first time, it was curled up in the bottom of the package but the shirt was wrapped around the poster. This is actually awesome for me since I live in Canada I have yet to see any Lost posters in stores (I'm guessing they're pretty common in the US) but the little drawing of Hurley is a keychain of him hugging Dharma Ranch Composite, although it wasn't in the pack, I still love it :D Apologies for poor quality, the camera is just the webcam built into my laptop. so, anyone else get the pack, or have any unique Lost stuff?
Ad blocker interference detected!
Wikia is a free-to-use site that makes money from advertising. We have a modified experience for viewers using ad blockers

Wikia is not accessible if you've made further modifications. Remove the custom ad blocker rule(s) and the page will load as expected.