Comments

2
Person of Interest Signed Poster Giveaway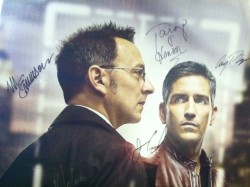 Hey Lostpedians!
We have some exciting news/giveaway information for you! Person of Interest Wiki is giving away THREE signed posters of Person of Interest!
The posters are signed by all of the actors and writers of Person of Interest (including Michael Emerson) and we wanted to let Lostpedia know because of its Lost connection!
If you're interested in winning a prize, enter here for a chance to win!