Thank You for participating in our LOST Book Club

This blog is for nominating and voting on books for discussion.
Our Current Nomination is...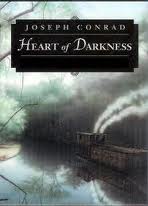 by Joseph Conrad
Book Nominations
Votes
Heart of Darkness by Joseph Conrad
2
Yes
0
No

Please post your nomination and/or vote in the comments section below.

Happy Reading ~ See you on the blogs!
--Just Sayin' JSTalk LBC LBCTalk eMail 17:22, August 7, 2010 (UTC)

Thanks for being who you are and part of the LOST Book Club