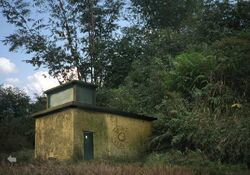 Hi dudes, I found in a site called Newgrounds.com two flash games about the Lost series, the first game is "The Roslin Station" and the second is a secuel of the first, "The Atlas Station". Is a series of point-and-click adventure games.
In the game you are Clark, a character who awakes, seemingly after having some sort of amnesia when his plane crashes in the Island, you have to solve different puzzles, examine the environment and explore the different stations of the DHARMA Initiative to escape from the Island.
Note: The content of the game is not canon and doesn't belong to the ABC or Bad Robot.
Walkthrough
I didn't found any walkthrough in Internet or in a YouTube video about the games, but if you think you're stuck, you can visit this links to see the comments, where the people are talking about both games:
Enjoy!
Ad blocker interference detected!
Wikia is a free-to-use site that makes money from advertising. We have a modified experience for viewers using ad blockers

Wikia is not accessible if you've made further modifications. Remove the custom ad blocker rule(s) and the page will load as expected.