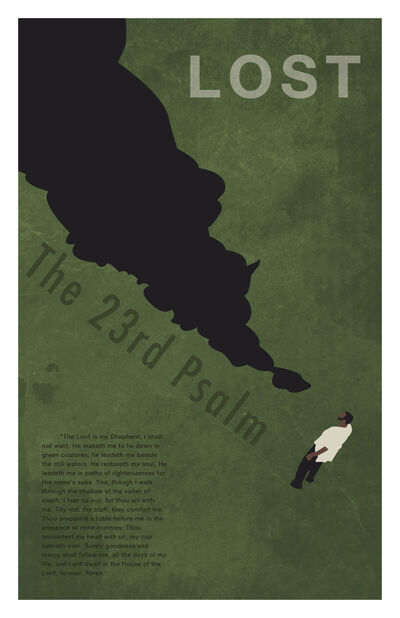 The 23rd Psalm
The 23rd Psalm

---

See main article: "

The 23rd Psalm

" (Transcript)

Episode number: 10

Original air date: January 11, 2006

Flashback: Mr. Eko

Written by: Carlton Cuse and Damon Lindelof

Directed by: Matt Earl Beesley

Plot: Mr. Eko interrogates Charlie about the Virgin Mary statue, Claire begins to lose faith in Charlie when she discovers his secret, and Jack is an interested observer when Kate gives the recovering Sawyer a much-needed haircut.

Guest starring: Adetokumboh McCormack as Yemi, Ronald Revels as Goldie, Pierre Olivier as Olu, Kolawolfe Obileye, Jr. as Young Eko, Cynthia Charles as Nigerian Woman, John Bryan as Thug Captain, Ellis St. Rose as Priest, Moumen El Hajji as Tough Moroccan, Lawrence Jones as Lead Soldier, Olekan Obileye as Young Yemi and Achraf Marzouki as Moroccan No. 2.
If this episode is on this week's list and you cannot post comments, contact BalkOfFame
This week's discussions:
Posters: Gideon's Life