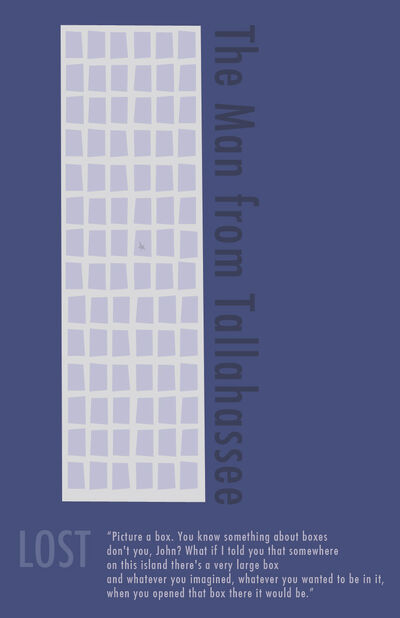 The Man from Tallahassee
The Man from Tallahassee

---

See main article: "

The Man from Tallahassee

" (Transcript)

Episode number: 13

Original air date: March 21, 2007

Flashback: John Locke

Written by: Drew Goddard and Jeff Pinkner

Directed by: Jack Bender

Plot: Ben tries to persuade a determined Locke to call off his destructive plan by offering him some of the secrets of the island, and Kate's reunion with Jack does not go off as planned when she discovers that he has made a deal with "The Others".

Guest starring: M.C. Gainey as Mr. Friendly/Tom, Tania Raymonde as Alex, Nestor Carbonell as Richard Alpert, Mira Furlan as Danielle Rousseau, Kevin Tighe as Anthony Cooper, Patrick J. Adams as Peter Talbot, Barbara Baehler as Mrs. Talbot, Don Nahaku as Detective Reed, Marlene Forte as Detective Mason, Stephen Bishop as William Kincaid, Cleo King as government worker and Brian Goodman as Ryan Pryce.
If this episode is on this week's list and you cannot post comments, contact BalkOfFame
This week's discussions:
Posters: Gideon's Life