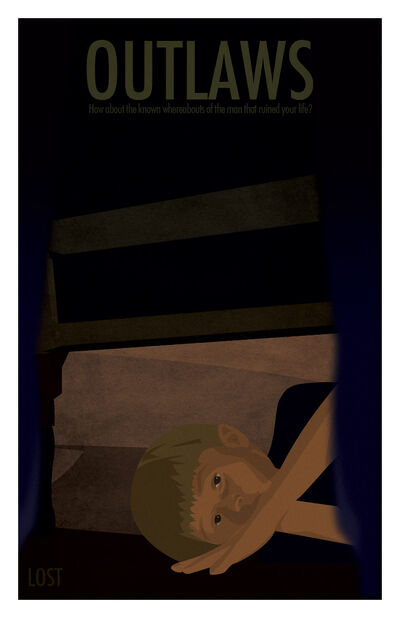 Outlaws
Outlaws

---

See main article: "

Outlaws

" (Transcript)

Episode number: 16

Original air date: February 16, 2005

Flashback: James "Sawyer" Ford

Written by: Drew Goddard

Directed by: Jack Bender

Plot: Kate and Sawyer divulge dark secrets to each other while tracking a renegade boar that Sawyer swears is purposely harassing him. Meanwhile, Hurley and Sayid worry that Charlie is losing it after his brush with death, and a shocking, prior connection between Sawyer and Jack is revealed.

Guest starring: Robert Patrick as Hibbs, John Terry as Dr. Christian Shephard, Jeff Perry as Frank Duckett, Stewart Finlay-McLennan as Laurence, Susse Budde as Mom, Brittany Perrineau as Mary Jo, Alex Mason as Bartender, and Gordon Hardie as Young Sawyer.
If this episode is on this week's list and you cannot post comments, contact BalkOfFame
This week's discussions:
Posters: Gideon's Life