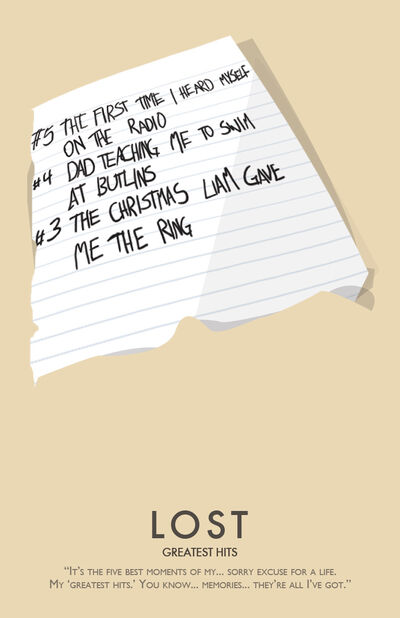 Greatest Hits
Greatest Hits

---

See main article: "

Greatest Hits

" (Transcript)

Episode number: 21

Original air date: May 16, 2007

Flashback: Charlie Pace and Karl

Written by: Edward Kitsis and Adam Horowitz

Directed by: Stephen Williams

Plot: While Jack devises a plan to do away with "The Others" once and for all, Sayid uncovers a flaw in "The Others'" system that could lead to everyone's rescue. But it requires Charlie to take on a dangerous task that may make Desmond's premonition come true.

Guest starring: Tania Raymonde as Alex, Blake Bashoff as Karl, Nestor Carbonell as Richard Alpert, Mira Furlan as Rousseau, Brian Goodman as Pryce, Marsha Thomason as Naomi, Neil Hopkins as Liam, Joshua Hancock as Roderick, John Henry Canavan as Simon Pace, Jeremy Shada as Young Charlie, Zack Shada as Young Liam, L. Scott Caldwell as Rose, Sam Anderson as Bernard, Andrea Gabriel as Nadia, Lana Parrilla as Greta and Tracy Middendorf as Bonnie.
If this episode is on this week's list and you cannot post comments, contact BalkOfFame
This week's discussions:
Posters: Gideon's Life