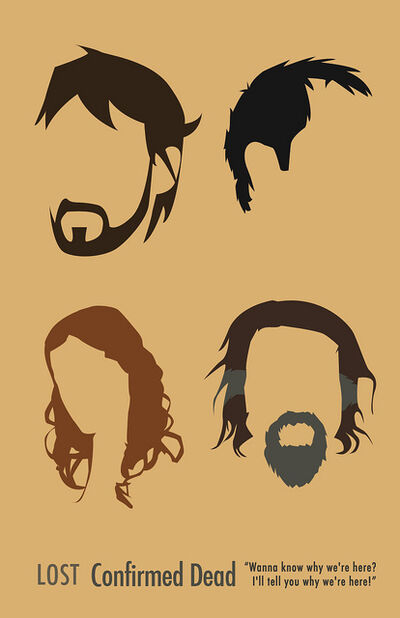 Confirmed Dead
Confirmed Dead

---

See main article: "

Confirmed Dead

" (Transcript)

Episode number: 2

Original air date: February 7, 2008

Flashback: Daniel Faraday, Miles Straume, Charlotte Lewis, Frank Lapidus and Naomi Dorrit

Written by: Drew Goddard & Brian K. Vaughan

Directed by: Stephen Williams

Plot: The survivors begin to question the intentions of their supposed rescuers when four strangers arrive on the Island.

Guest starring: Jeff Fahey as Frank Lapidus, Mira Furlan as Danielle Rousseau, Tania Raymonde as Alex, Blake Bashoff as Karl, Marsha Thomason as Naomi, Lance Reddick as Matthew Abaddon, Jill Kuramoto as female anchor, Necar Zadegan as translator, Azure McCall as Mrs. Gardner and Kanayo Chiemelu as African/Tunisian man.
If this episode is on this week's list and you cannot post comments, contact BalkOfFame
This week's discussions:
Posters: Gideon's Life
Ad blocker interference detected!
Wikia is a free-to-use site that makes money from advertising. We have a modified experience for viewers using ad blockers

Wikia is not accessible if you've made further modifications. Remove the custom ad blocker rule(s) and the page will load as expected.