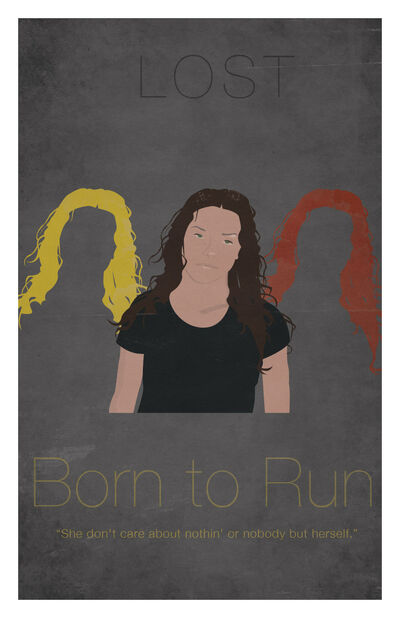 Born to Run
Born to Run

---

See main article: "

Born to Run

" (Transcript)

Episode number: 22

Original air date: May 11, 2005

Flashback: Kate Austen

Written by: Javier Grillo-Marxuach

Directed by: Tucker Gates

Plot: Jack suspects foul play when Michael becomes violently ill while building the raft. Meanwhile a secret from Kate's past is revealed, the mysterious hatch is shown to a few of the survivors, and Walt gives Locke a warning.

Guest starring: Mackenzie Astin as Tom Brennan, Beth Broderick as Diane Janssen, Daniel Roebuck as Leslie Arzt, Anosh Yaqoob as Sanjay, Tamara Lynch as Nurse, Scott Rogers as Wheeler, Skye McCole Bartusiak as Young Kate, and Carter Jenkins as Young Tom.
If this episode is on this week's list and you cannot post comments, contact BalkOfFame
This week's discussions:
Posters: Gideon's Life
Ad blocker interference detected!
Wikia is a free-to-use site that makes money from advertising. We have a modified experience for viewers using ad blockers

Wikia is not accessible if you've made further modifications. Remove the custom ad blocker rule(s) and the page will load as expected.