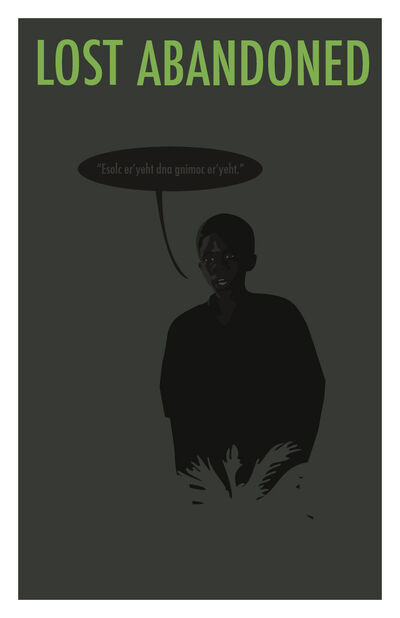 Abandoned
Abandoned

---

See main article: "

Abandoned

" (Transcript)

Episode number: 06

Original air date: November 9th, 2005 (This episode was originally scheduled to air on October 26, but was replaced by "Adrift". Source)

Flashback: Shannon Rutherford

Written by: Elizabeth Sarnoff

Directed by: Adam Davidson

Plot: Sawyer's wound becomes life-threatening as he, Michael and Jin make their way through the interior of the Island with the tail section survivors. Meanwhile, Shannon is once again haunted by visions of Walt, and Charlie becomes jealous of Locke's interest in Claire.

Guest starring: Malcolm David Kelley as Walt, David Ely as Intern, L. Scott Caldwell as Rose Nadler, Sam Anderson as Bernard Nadler, Kimberley Joseph as Cindy, Ian Somerhalder as Boone Carlyle, Lindsay Frost as Sabrina Carlyle, François Guétary as Philippe, Ashleigh Ann Wood as Nora, Maree Miller as Sophie, Patti Hastie as Nurse, Michael Cowell as Doctor and Sandra Le Bat as Dominique.
If this episode is on this week's list and you cannot post comments, contact BalkOfFame
This week's discussions:
Posters: Gideon's Life