This article or section has been nominated for an update
The content should be updated to include new information that has been released, specifically to include Season 6.
You can help Lostpedia by updating it.
For remaining unanswered questions from the Lost Experience, see here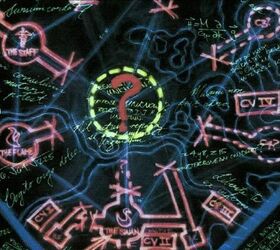 ?
This is a list of all the unanswered questions that have been asked in Lost, both explicitly and implicitly. Once a question has been officially answered on the TV show or by some other source, it will be removed from the list.
This list is organized by episode, in the order that each mystery is first introduced. For a list of unanswered questions by topic, see Unanswered questions. For a list of the mysteries on the show, see Mysteries.
Note that these questions should be directly tied to the narrative of the show, and specific mythological unanswered mysteries.
Season 1
Season 2
Season 3
Season 4
Season 5
See also
Viewer interest information
Ad blocker interference detected!
Wikia is a free-to-use site that makes money from advertising. We have a modified experience for viewers using ad blockers

Wikia is not accessible if you've made further modifications. Remove the custom ad blocker rule(s) and the page will load as expected.