Tony Natoli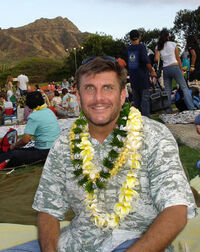 Tony Natoli' was one of the middle section background survivors. He has also worked as a stand-in and performed stunts for LOST.[1], [2], [3] He is currently in Iraq. [[4]
Background
Has also acted on shows such as Magnum, P.I. and Jake and the Fatman.
Has also worked on the crew for numerous movies and TV shows such as Pearl Harbor.
Lost is Natoli's first known stunt experience.
External links
Ad blocker interference detected!
Wikia is a free-to-use site that makes money from advertising. We have a modified experience for viewers using ad blockers

Wikia is not accessible if you've made further modifications. Remove the custom ad blocker rule(s) and the page will load as expected.