Patrick "Pat" McLane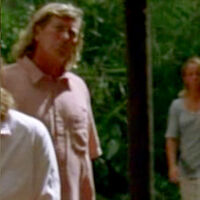 Patrick McLane

Patrick McLane is a member of the background cast as an Other. He is the real life captain of the Mowee, which is known as the Elizabeth on Lost. He has appeared in episodes such as "The Glass Ballerina", "Stranger in a Strange Land", "The Brig" and "The Man Behind the Curtain".

Ad blocker interference detected!
Wikia is a free-to-use site that makes money from advertising. We have a modified experience for viewers using ad blockers

Wikia is not accessible if you've made further modifications. Remove the custom ad blocker rule(s) and the page will load as expected.