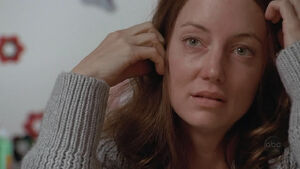 Season 2's "

Dave

" shifted at the end to a non-centric character's point-of-view.
Though most episodes of Lost feature flashbacks, flash-forwards or flash sideways that focus on one character or a couple, some episodes feature additional flashes, wherein a character has a flash but is not the episode's primary focus.
A clear example is the episode "Dave", in which Hurley had flashbacks to his time at Santa Rosa Mental Institute. At the end of the episode, Libby had one flashback from her perspective that revealed that she was also at Santa Rosa. Libby was not the episode's centric character, but she still experienced a flash.
Instances
Ad blocker interference detected!
Wikia is a free-to-use site that makes money from advertising. We have a modified experience for viewers using ad blockers

Wikia is not accessible if you've made further modifications. Remove the custom ad blocker rule(s) and the page will load as expected.