Featured Article
Lostpedia:Featured article for 2017, month 09

Quote of the Day
Today in Lost History
In-Lost
2004
Desmond follows Kelvin and discovers his boat.
Juliet hosts the Others book club.
System failure in the Swan station
Flight 815 crashes onto the Island.
Real World
2004
Lost premieres with "Pilot, Part 1" being aired for the first time in the United States.
2005
Lostpedia opens.
Check back daily for more Today in Lost History or view the Lost Timeline

Latest Blog Posts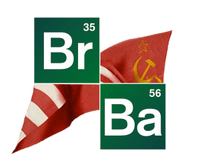 Ad blocker interference detected!
Wikia is a free-to-use site that makes money from advertising. We have a modified experience for viewers using ad blockers

Wikia is not accessible if you've made further modifications. Remove the custom ad blocker rule(s) and the page will load as expected.