Featured Article
Lostpedia:Featured article for 2017, month 10

Quote of the Day
"

CHARLIE: If you guys are finished verbally copulating we should get a move on. There's a whole beach of people waiting for us to get some drinking water for them. And the great white hunter's getting restless.
-"House of the Rising Sun"

"
Today in Lost History
2004 Michael begins construction on the raft.
The Others prepare to operate on Claire but Alex helps her escape returning her to Locke & Boone.
The Tailies find the Arrow Station and take shelter inside.
Later Ana-Lucia confronts Goodwin about his true identity before killing him.
Check back daily for more Today in Lost History or view the Lost Timeline

Latest Blog Posts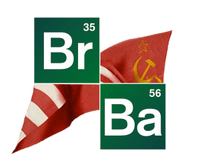 Ad blocker interference detected!
Wikia is a free-to-use site that makes money from advertising. We have a modified experience for viewers using ad blockers

Wikia is not accessible if you've made further modifications. Remove the custom ad blocker rule(s) and the page will load as expected.