Featured Article
Lostpedia:Featured article for 2017, month 02

Quote of the Day
"

CHANG: Has there be an incursion on this station by the Hostiles? If so, enter 77.
-"Enter 77"

"

Today in Lost History
'2001
Alvar Hanso makes a public appearance in Paris, France.
2010
"Lighthouse" airs for the first time in the United States.
Check back daily for more Today in Lost History or view the Lost Timeline

Latest Blog Posts
Create blog post
Latest Community Blog Posts
This is the follow up to my 2014 ten year tribute video. I re-used much of the same footage but thi…

Read more >

Abdul Basit 'Abd us-Samad

Bold text Abdul Baset Muhammad Abdus Samad Born 1927 Armant, Hermonthis, …

Read more >

can someone tell me what the hell does jacob want to protect the issland from?if from his brother t…

Read more >

I wanted to to ask if anyone knows how to send a sbs question to Mr.Eiichiro Oda ??!! If anyone kn…

Read more >
See more >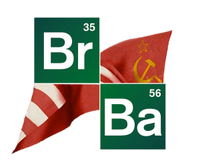 Ad blocker interference detected!
Wikia is a free-to-use site that makes money from advertising. We have a modified experience for viewers using ad blockers

Wikia is not accessible if you've made further modifications. Remove the custom ad blocker rule(s) and the page will load as expected.