Featured Article
Lostpedia:Featured article for 2017, month 12

Quote of the Day
"

ELLIOTT: What's in the cave?
LOCKE: Only what you take with you.
-"Via Domus"

"
Today in Lost History
2004
Desmond, Charlie, Hurley, and Jin set off on a "camping trip" inspired by Desmond's flashes.
Check back daily for more Today in Lost History or view the Lost Timeline

Latest Blog Posts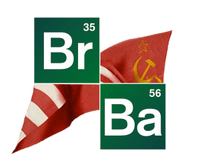 Ad blocker interference detected!
Wikia is a free-to-use site that makes money from advertising. We have a modified experience for viewers using ad blockers

Wikia is not accessible if you've made further modifications. Remove the custom ad blocker rule(s) and the page will load as expected.