Maddox Aherin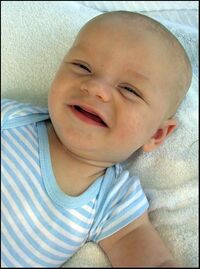 | | |
| --- | --- |
| Name | Maddox Aherin |
| Date of birth | May 14, 2007 (age 9) |
| Place of birth | Unknown |
| Character on Lost | Aaron Littleton |
| Official Website | |
| IMDb | IMDb profile |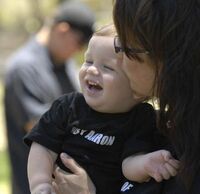 Maddox with his mom Bonnie Rose at the reunion picnic for babies who played baby Aaron in season IV
[1] Picture of Maddox with his mom and dad and one of the other lost babies in front of the set trailer.
[2] Picture of Maddox with actor Henry Ian Cusick
Maddox "Max" Aherin was one of the oldest babies to play 'Aaron Littleton' during season 4 of ABC's 'Lost'.
Trivia
Maddox weighed 8.6lbs and was 21 inches.
Goes by the nickname of 'Max', though he is also known as 'Mad Max' and 'Maximus Prime'.
Due to Maddox's ability to turn up his lip like Elvis, he got actor Josh Holloway to sing a little bit of the King for him.
Attended the reunion party with the 16 other babies that portrayed Aaron in season 4.
Ad blocker interference detected!
Wikia is a free-to-use site that makes money from advertising. We have a modified experience for viewers using ad blockers

Wikia is not accessible if you've made further modifications. Remove the custom ad blocker rule(s) and the page will load as expected.