Márcia Ardito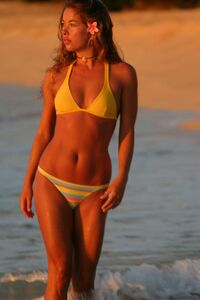 Márcia Ardito
Márcia Ardito was one of the original 33 background survivors of the middle section on Lost for Seasons 1, 2, 3 and 4.
Background
Ardito is Brazilian, originally from São Paulo.
She is Spanish, Italian and German in ethnicity.
She was also an extra in Blue Crush, in which Michelle Rodriguez also appeared.
She loves watching sunsets and the ocean, cross country trips and traveling.
She loves "The Doors" and dancing, running in the rain, and the moon.
She loves dolphins and nature.
See also
External links

Marica Ardito and Terry O'Quinn
Ad blocker interference detected!
Wikia is a free-to-use site that makes money from advertising. We have a modified experience for viewers using ad blockers

Wikia is not accessible if you've made further modifications. Remove the custom ad blocker rule(s) and the page will load as expected.