Lynne Wood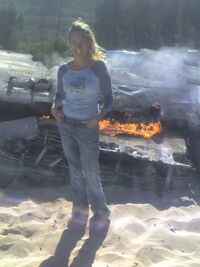 Lynne Wood
| | |
| --- | --- |
| Name | Lynne Wood |
| Date of birth | 1972 |
| Place of birth | Waikiki, Hawaii, United States |
| Character on Lost | Redshirt |
| Official Website | |
| IMDb | IMDb profile |

Lynne Wood started as a background cast member in the airport scenes in Season 1 then became a member of the survivor background cast for Season 2 and Season 3. Wood has also worked as a stand-in for Elizabeth Mitchell (Juliet).
See also
External links
Ad blocker interference detected!
Wikia is a free-to-use site that makes money from advertising. We have a modified experience for viewers using ad blockers

Wikia is not accessible if you've made further modifications. Remove the custom ad blocker rule(s) and the page will load as expected.