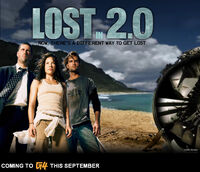 Lost in 2.0 is the title given to the re-runs of Lost on the G4 channel in the United States of America, broadcast weeknights from September 15, 2008 at 9 PM ET. The reruns started with "Pilot, Part 1" featuring episodes with on-screen facts and creator commentaries, and is due to run for the entire 6 seasons of Lost. This was announced early August 2008. This is not to be confused with Lost in 8:15 and Lost in 4:24. The G4TV Lost page have been expanded to feature a number of pages. G4 have not released a press-release regarding the series. It appears clip-shows are not included, and double episodes are split into single broadcasts.
Announcement
| | | |
| --- | --- | --- |
| " | Now, there's a different way to get LOST. Introducing LOST in 2.0. You'll see every episode from the very beginning, enhanced with on-screen facts and creator commentaries, bringing you inside TV's most captivating series. Don't miss LOST in 2.0, coming to G4 September 15. | " |
| | | |
| --- | --- | --- |
| " | You think LOST is deep? You ain't seen nothing yet. Wait until you get into LOST in 2.0, an interactive experience that takes the phenomenon that is LOST and blows it up so that you can get deeper, broader, and more connected to the show than ever before. Chat with other fans, answer trivia, find out more about the characters on the show and the people behind it, and much, much more. Upgrade your LOST experience to First Class with LOST in 2.0. | " |
Airing schedule
Mon 2008-09-15 "Pilot, Part 1"
Tue 2008-09-16 "Pilot, Part 2"
Wed 2008-09-17 "Tabula Rasa"
Thu 2008-09-18 "Walkabout"
Fri 2008-09-19 "White Rabbit"

Mon 2008-09-22 "House of the Rising Sun"
Tue 2008-09-23 "The Moth"
Wed 2008-09-24 "Confidence Man"
Thu 2008-09-25 "Solitary"
Fri 2008-09-26 "Raised by Another"

Mon 2008-09-29 "All the Best Cowboys Have Daddy Issues"
Tue 2008-09-30 "Whatever the Case May Be"
Wed 2008-09-01 "Hearts and Minds"
Thu 2008-10-02 "Special"
Fri 2008-10-03 "Homecoming"

Mon 2008-10-06 "Outlaws"
Tue 2008-10-07 "...In Translation"
Wed 2008-10-08 "Numbers"
Thu 2008-10-09 "Deus Ex Machina"
Fri 2008-10-10 "Do No Harm"

Mon 2008-10-13 "The Greater Good"
Tue 2008-10-14 "Born to Run"
Wed 2008-10-15 "Exodus, Part 1"
Thu 2008-10-16 "Exodus, Part 2"
Fri 2008-10-17 "Exodus, Part 3"

Mon 2008-10-20 "Man of Science, Man of Faith"
Tue 2008-10-21 "Adrift"
Wed 2008-10-22 "Orientation"
Thu 2008-10-23 "Everybody Hates Hugo"
Fri 2008-10-24 "...And Found"

Mon 2008-10-27 "Abandoned"
Tue 2008-10-28 "The Other 48 Days"
Wed 2008-10-29 "Collision"
Thu 2008-10-30 "What Kate Did"
Fri 2008-10-31 none

Mon 2008-11-03 "The 23rd Psalm"
Tue 2008-11-04 "The Hunting Party"
Wed 2008-11-05 "Fire + Water"
Thu 2008-11-06 "The Long Con"
Fri 2008-11-07 "One of Them"

Mon 2008-11-10 "Maternity Leave"
Tue 2008-11-11 "The Whole Truth"
Wed 2008-11-12 none
Thu 2008-11-13 "Lockdown"
Fri 2008-11-14 "Dave"

Mon 2008-11-17 "S.O.S."
Tue 2008-11-18 "Two for the Road"
Wed 2008-11-19 none
Thu 2008-11-20 "?"
Fri 2008-11-21 "Three Minutes"

Mon 2008-11-24 "Live Together, Die Alone, Part 1"
Tue 2008-11-25 "Live Together, Die Alone, Part 2"
Wed 2008-11-26 none
Thu 2008-11-27 none
Fri 2008-11-28 none

Time slot changes from 9 PM to 1 AM.
Mon 2008-12-01 "A Tale of Two Cities"
Tue 2008-12-02 "The Glass Ballerina"
Wed 2008-12-03 "Further Instructions"
Thu 2008-12-04 "Every Man for Himself"
Fri 2008-12-05 "The Cost of Living"

Mon 2008-12-08 "I Do"
Tue 2008-12-09 "Not in Portland"
Wed 2008-12-10 "Flashes Before Your Eyes"
Thu 2008-12-11 "Stranger in a Strange Land"
Fri 2008-12-12 "Tricia Tanaka Is Dead"

Mon 2008-12-15 "Enter 77"
Tue 2008-12-16 none
Wed 2008-12-17 "Par Avion"
Thu 2008-12-18 "The Man from Tallahassee"
Fri 2008-12-19 "Exposé"

Mon 2008-12-22 "Left Behind"
Tue 2008-12-23 "One of Us"
Wed 2008-12-24 none
Thu 2008-12-25 none
Fri 2008-12-26 none

Mon 2008-12-29 "Catch-22"
Tue 2008-12-30 none
Wed 2008-12-31 none
Thu 2009-01-01 none
Fri 2009-01-02 none

Mon 2009-01-05 "D.O.C."
Tue 2009-01-06 "The Brig"
Wed 2009-01-07 "The Man Behind the Curtain"
Thu 2009-01-08 none
Fri 2009-01-09 none

Mon 2009-01-12 "Through the Looking Glass, Part 1"
Tue 2009-01-13 "Through the Looking Glass, Part 2"

Wed 2009-01-14 "The Beginning of the End"
Thu 2009-01-15 "Confirmed Dead"
Fri 2009-01-16 "The Economist"

Mon 2009-01-19 none
Tue 2009-01-20 "The Constant"
Wed 2008-01-21 none
Thu 2009-01-22 "Ji Yeon"
Fri 2009-01-23 "Meet Kevin Johnson"

Mon 2009-01-26 none
Tue 2009-01-27 "Something Nice Back Home"
Wed 2008-01-28 "Cabin Fever"
Thu 2009-01-29 none
Fri 2009-01-30 "There's No Place Like Home, Part 2"

Mon 2009-02-02 "There's No Place Like Home, Part 3"

"Greatest Hits", "Eggtown", "The Other Woman", "The Shape of Things to Come" and "There's No Place Like Home, Part 1" never aired with the 2.0 commentary. The first nine episodes from the fifth season aired weekly on G4 (beginning on Setpember 22, 2009) but they were not presented with the 2.0 commentary. It appears that the 2.0 concept has been dropped.
The site
The site has the following pages:
DHORKMA Initiative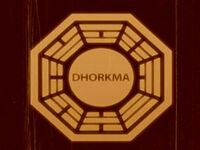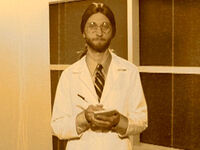 An Attack of the Show video segment featured on the site, "The DHORKMA Initiative", presents a "Lost viewer orientation" in the form of a parody of the DHARMA Initiative orientation films. As Dr. J. Hawkings recaps the details of "The Glass Ballerina", an off-camera character named Leo sniggers at suggestive references made unintentionally by Hawkings ("pearl necklace", "Cleveland steamer", "69 days"). The second video recaps the details of "The Long Con".
See also
External links
Ad blocker interference detected!
Wikia is a free-to-use site that makes money from advertising. We have a modified experience for viewers using ad blockers

Wikia is not accessible if you've made further modifications. Remove the custom ad blocker rule(s) and the page will load as expected.