This article/section is a stub
This article/section is short and lacking information. You can help Lostpedia by expanding it.
This is a special pack, released in the UK and mainland Europe, including R2 DVDs of Seasons 1, 2, 3, 4, and 5. The box art shows underwater images of the staged Oceanic 815 plane wreckage, as seen by the ROVs in "Confirmed Dead".
Each disc is has the same content of the discs released in the individual season packages for each season, and is packaged merely for Collection Only purposes.
Specifications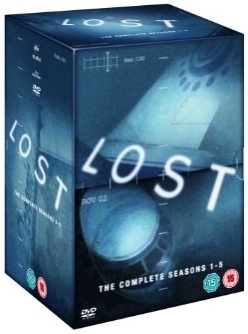 The Lost Series 1-2-3-4-5 package
Format: PAL
Languages: English
Region: Region 2
Number of discs: 30
Classification: 15 years
DVD release date: 26 Oct 2009
Run time: 4272 minutes
Links
Ad blocker interference detected!
Wikia is a free-to-use site that makes money from advertising. We have a modified experience for viewers using ad blockers

Wikia is not accessible if you've made further modifications. Remove the custom ad blocker rule(s) and the page will load as expected.