Fanon
(Fan created content. Distinct from hoaxes and parodies)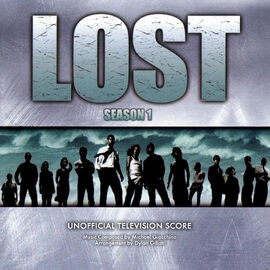 "Lost: Season 1 Unofficial Television Score" is an unofficial fan-compiled music soundtrack of many unreleased cues from the first season of LOST. It was put together by youtuber "AwesomeDylnamic" and includes many pieces by Michael Giacchino that were never released officially.
Track Listing
14. Baby Snatching, Baby Catching
Influences
Some of the track names are named in a "Giacchino-esque" way and are intended to be witty.
Methods
The music was taken from the official Lost season 1 DVD using DVD extractors and editors to clear certain noises.
Also See: