Laurence Shames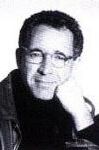 Ghostwriter of Bad Twin
| | |
| --- | --- |
| Name | Laurence Shames |
| Date of Birth | 1952 |
| Place of Birth | Newark, New Jersey |
| Date of Death | Living |
| Place of Death | Living |
| Occupation | Columnist, essayist, ghostwriter/novelist |
| Country of Origin | American |
| Genre | ? |
| Subject | N/A |
| Magnum Opus | Boss of Bosses |
| Influences | ? |
| Influenced | ? |
| Official Website | ? |
| Misc. Info | N/A |
| IMDB | IMDb profile |

Laurence Shames was revealed as the "ghostwriter" for the metafictional Lost tie-in book Bad Twin.
Shames is formerly the Ethics columnist for Esquire, is a critically acclaimed novelist and essayist and was the ghostwriter of the New York Times best-seller Boss of Bosses. His role as ghostwriter for Bad Twin was revealed by Daily Variety.[1] He lives in Ojai, California.
Trivia
External links
Ad blocker interference detected!
Wikia is a free-to-use site that makes money from advertising. We have a modified experience for viewers using ad blockers

Wikia is not accessible if you've made further modifications. Remove the custom ad blocker rule(s) and the page will load as expected.