Ad blocker interference detected!
Wikia is a free-to-use site that makes money from advertising. We have a modified experience for viewers using ad blockers

Wikia is not accessible if you've made further modifications. Remove the custom ad blocker rule(s) and the page will load as expected.
Judy Chamness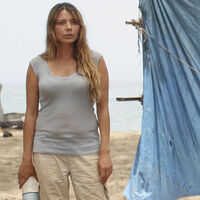 Judy Chamness

Judy Chamness is one of the Middle section Background cast. Chamness is one of the original 33 background survivors, and worked from "Pilot, Part 1" until she left the show after when her character was killed in the explosion of The Kahana in "There's No Place Like Home, Part 2".
Her talents include fishing, golfing, swimming and has appeared in TV Commercial for Alaska
External links