Isolation, or loneliness, versus group cooperation in survival, was a recurring theme on Lost. Damon Lindelof has stated, "We think it's one of the unifying themes of the show--the idea that they need each other in order to survive on the Island."
Occurrences
Season 1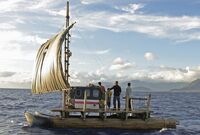 The raft failed to leave the Island.
Season 2
Season 3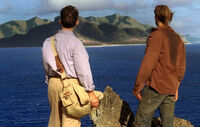 Jack, Kate and Sawyer are isolated on the Hydra Island
Season 4
Juliet told her therapist from The Others that the way she was treated like a celebrity maked her feel isolated; she corrected herself saying she feels "alone." ("

The Other Woman

")
Season 5
Ad blocker interference detected!
Wikia is a free-to-use site that makes money from advertising. We have a modified experience for viewers using ad blockers

Wikia is not accessible if you've made further modifications. Remove the custom ad blocker rule(s) and the page will load as expected.