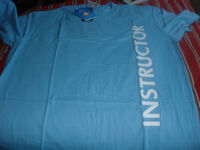 Instructor t-shirt front
Instructors were players of the Dharma Initiative Recruiting Project who were selected based on the quality of their Recruit Created Assessments. Nine players were selected for the position. They each received a public mention and a Dharma Initiative shirt. The images was provided by DarkUFO reader Sonia.[1]
List of instructors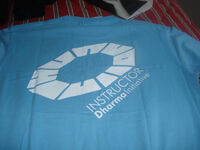 Instructor t-shirt back
Bboepple
DanyWho
Ellenh
Iseibert
Lost4evr
Mattabramson
Orangemoonbeam
Sawyer78
Wrinkledogs
This list of instructors was announced in the September 25 email.
Ad blocker interference detected!
Wikia is a free-to-use site that makes money from advertising. We have a modified experience for viewers using ad blockers

Wikia is not accessible if you've made further modifications. Remove the custom ad blocker rule(s) and the page will load as expected.