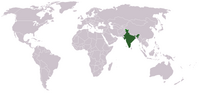 India Location
Broadcast
Season 1 premiered on Star World in September 2005. Two episodes were shown each week. And was later shown again on STAR Movies from March 2006. Two episodes were shown each week.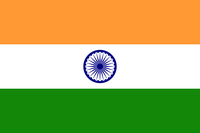 India Flag
Season 2 was shown on Thursdays at 9 PM from August 3, 2006 on STAR Movies. Two episodes were shown back-to-back each week. The last episodes of the season were shown on October 26, 2006.
Season 3 was shown on Star Movies from August 1, 2007. Two episodes are shown back-to-back each week.
Lost in India has generated a fan following similar to that in the United States. The Lost fan following has further grown, owing to increased awareness and discussions in numerous social online clubs and informal

STAR World's logo
discussion groups. Althought Seasons 1 and 2 were quite successful in India, Star Movies has not started to air Season 4 and beyond
Ad blocker interference detected!
Wikia is a free-to-use site that makes money from advertising. We have a modified experience for viewers using ad blockers

Wikia is not accessible if you've made further modifications. Remove the custom ad blocker rule(s) and the page will load as expected.