Ad blocker interference detected!
Wikia is a free-to-use site that makes money from advertising. We have a modified experience for viewers using ad blockers

Wikia is not accessible if you've made further modifications. Remove the custom ad blocker rule(s) and the page will load as expected.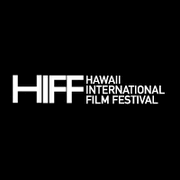 The Hawaii International Film Festival (HIFF) is a Hawaii-based film festival known particularly for Asian and Pacific selections, and is known as the premier such festival in the Pacific region. The marquee event is the Fall Sac Louis Vuitton Festival showings in Honolulu. Due to its sponsorship by Louis Vuitton in 2008 and earlier, it was also known then as the Louis Vuitton Hawaii International Film Festival.
HIFF has been host to several Lost-related fan events in Honolulu, due to its proximity to Lost's film production activities on Oahu.
In 2010, HIFF was featured in Season 6 Is Here!, the 27th issue of Lost: The Official_Magazine, on page 12 in an article entitled "The Hawaii Film Festival Celebrates Lost."
2006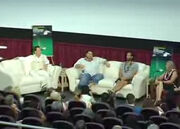 There was a Lost Panel Session at the 2006 26th HIFF fall film festival in Honolulu on Saturday October 21, at the Regal Dole Cannery Stadium 18 Theaters. Participants included executive producer Jean Higgins, and cast members Jorge Garcia (Hurley), Michael Emerson (Ben), and Henry Ian Cusick (Desmond). Some fans traveled to Hawaii expressly to attend this event.[1]
The official trailer for the 2006 festival was directed by executive producer and director Jack Bender, and starred Dann Seki, also known for his role as Dr. Curtis at Hurley's Santa Rosa Mental Health Institute ("Numbers").
Lost was also the recipient of the "Film in Hawaii" award from the Hawaii Film Office. At the awards ceremony (October 26, 2006), the award was presented by Hawaii State DBEDT (Department of Business, Economic Development & Tourism) Ted Liu, and accepted by Lost executive producer Jack Bender.
External Links:
Honolulu Advertiser - October 22, 2006 - 'Lost' takes fans behind the scenes
Lost Panel videos- YouTube official HIFF video blog, featuring Jean Higgins, Jorge Garcia, Michael Emerson, and Henry Ian Cusick. Transcripts do not exist for these videos.
Honolulu Advertiser - July 19, 2006 - 'All for a whiff of HIFF' - Article on Jack Bender and Dann Seki's involvement in the HIFF trailer.
Awards ceremony videos with Jack Bender. Transcripts do not exist for these videos. (YouTube)
2009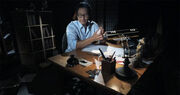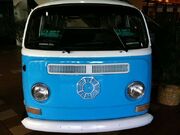 HIFF organized a day of Lost events dubbed "HIFF Celebrates Lost" on Saturday, October 17, 2009 at the Royal Hawaiian Theater as part of its 29th annual fall film festival in Honolulu. [2] There were several events, including an evening event featuring Damon Lindelof and Carlton Cuse, as well as master classes taught by key members of the Lost film crew. *Lunette oakleyThe tickets were $10 for the master classes, and $50 for the evening event. Transcripts do not exist for these events.
The official trailer for the 2009 festival starred Daniel Dae Kim (Jin), and was titled "What do you See?"
External Links: