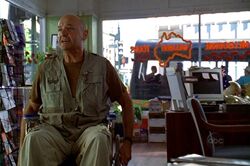 Locke arguing with the travel agent who told him "No, you can't."
"Don't tell me what I can't do!" is a frequently spoken phrase on Lost. It is considered John Locke's catchphrase by many fans.
Occurrences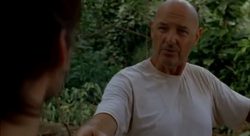 "No, don't tell me what I can't do."
Video compilation
This is a video compilation of all the times the line has been said throughout the course of the show.
Trivia
This phrase inspired the song "Don't Ever Tell Locke What He Can't Do" by Moneen. The song does not make use of the phrase, however.
See also
Ad blocker interference detected!
Wikia is a free-to-use site that makes money from advertising. We have a modified experience for viewers using ad blockers

Wikia is not accessible if you've made further modifications. Remove the custom ad blocker rule(s) and the page will load as expected.