Fanon
(Fan created content. Distinct from hoaxes and parodies)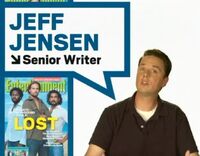 Jeff Jensen
Jeff Jensen (also known in his articles as Doc Jensen) is an Entertainment Weekly writer who is currently reporting about Lost. He has written many articles about the show and has developed a broad array of theories, and is one of the primary mainstream mass-media journalists known for blogging about Lost. He has also worked with the Lost creative team on occasion, such as revealing a glyph on July 25 in this article.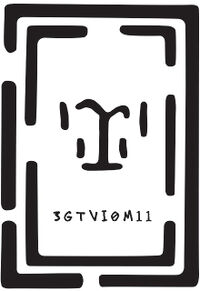 The Glyph
Trivia
See also
External links
Ad blocker interference detected!
Wikia is a free-to-use site that makes money from advertising. We have a modified experience for viewers using ad blockers

Wikia is not accessible if you've made further modifications. Remove the custom ad blocker rule(s) and the page will load as expected.