Return to the main clue page for "The Project".
On this day
Recruit assessment closes.
An email was sent out to instructors asking for their shirt sizes and addresses.
Dharma Leaders on Leader Board
The leader board shows the top 10 recruits with the most Dharma Points.
Instructor's Email- 10/7/08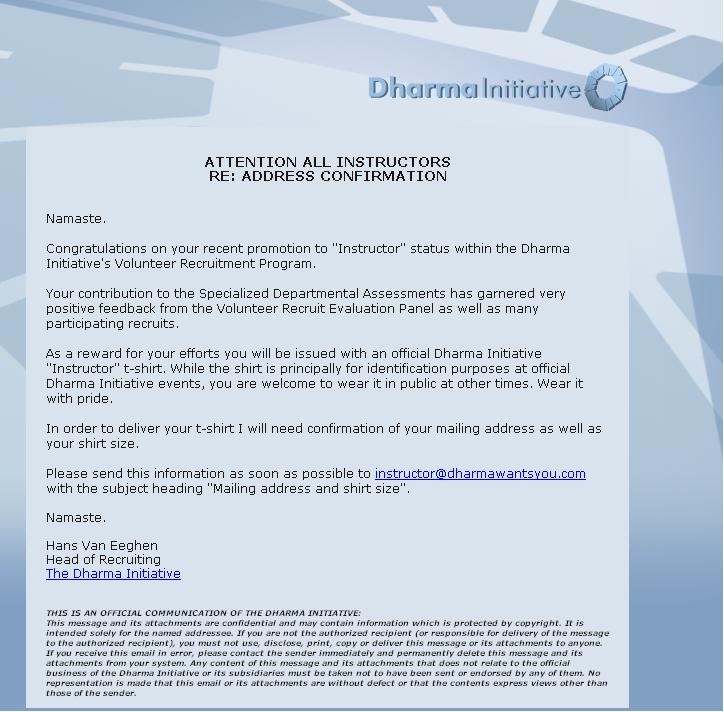 Ad blocker interference detected!
Wikia is a free-to-use site that makes money from advertising. We have a modified experience for viewers using ad blockers

Wikia is not accessible if you've made further modifications. Remove the custom ad blocker rule(s) and the page will load as expected.