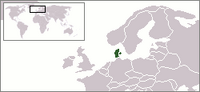 Denmark on the map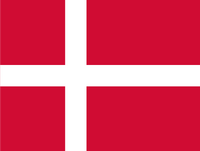 Denmark flag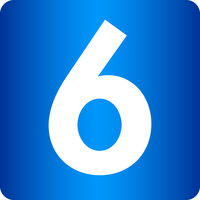 The television station 6'eren's logo
Broadcasted by: 6'eren
When: On Pause
Dubbed: No
Subtitles: Danish
The first season of Lost premiered on the 10th of January 2005 on TvDanmark. TvDanmark showed reruns of Lost in December 2005 with an episode every single day until Christmas. In January 2006 TvDanmark became Kanal 4, and its sister channel TV Danmark 1 became Kanal 5. In January 2006 the second season began to air, and in 2007 the third season was shown without any midair-season breaks. The 8th of Juli 2008, aired the first episode of the fourth season on Kanal 5, but that was it. Then the 8th of January aired the episode again, but this time on 6'eren. After that the rest of the season aired on 6'eren.
The first season had around 80.000 viewers in average, a number that dropped to about 54.000 in season 2 and then, in season 3, dropped further, to just 18.000. Kanal 5 is a cable network channel, and half of the cable viewers (and antenna viewers in Copenhagen) can also watch Lost on Swedish television, which are additional episodes ahead of Kanal 5. The show is therefore also popular on DVD.
See also
Ad blocker interference detected!
Wikia is a free-to-use site that makes money from advertising. We have a modified experience for viewers using ad blockers

Wikia is not accessible if you've made further modifications. Remove the custom ad blocker rule(s) and the page will load as expected.