Ad blocker interference detected!
Wikia is a free-to-use site that makes money from advertising. We have a modified experience for viewers using ad blockers

Wikia is not accessible if you've made further modifications. Remove the custom ad blocker rule(s) and the page will load as expected.
This article or section is under construction


Expect many and frequent revisions to this content.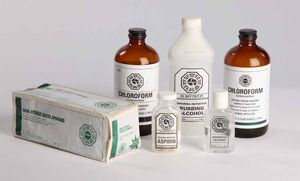 An assortment of DHARMA-branded medical products.
In addition to the foods and beverages provided in the various DHARMA stations, the DHARMA Initiative produced a wide variety of non-food products that bore the DHARMA logo.
Many products had the Swan logo, even if they were not found in the Swan, and most medical supplies were printed with the Staff logo.
Medical products
This list is incomplete. You can help by expanding it
Household and personal goods
This list is incomplete. You can help by expanding it
Miscellaneous
This list is incomplete. You can help by expanding it