Theories may be removed if ... 
Stated as questions or possibilities (avoid question marks, "Maybe", "I think", etc).
More appropriate for another article.
Illogical or previously disproven.
Proven by canon source, and moved to main article.
Speculative and lacking any evidence to support arguments.
Responding to another theory (use discussion page instead).
This does not include responses that can stand alone as its own theory.
Usage of an indented bullet does not imply the statement is a response.
See the Lostpedia theory policy for more details.
Not affected by Time Travel
The reason Claire was not affected by the time travelling was because she was already "Claimed" by MiB when they occured. When she was in the cabin with Christian (or MiB in the guise of Christian) she was already claimed which is why she was acting so strange. This is in the same way the The Others didn't move through time because they were "claimed" by Jacob.
Biblical Descent
Also see Aaron Littleton/Theories
Unseen Past
Claire took extreme offense in "

Raised by Another

" when referred as "crazy" by Charlie. She had a similar reaction to Hurley when someone referred to him as "crazy". As a teenager, Claire couldn't deal with the sudden impact of finally meeting her biological father, surviving a fatal accident and her Mother being in an induced coma of which Claire thought she was the cause. She was admitted to a psychiatric hospital and whilst there, met a man named Thomas. They were released from the hospital around the same time and continued their lives together. The reason Claire took such an interest in Thomas was because all he did during his time in the hospital was paint therefore Claire knew how important Thomas' paintings were to him.
Fertility Experiments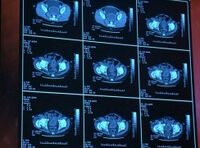 The testing that Others where doing on her while in captivity were fertility experiments. They took blood samples from her and gave her vaccinations in The Staff.
She was meant, along with Aaron, to be a part of the Others' genetics/fertility-related experiments.

This has been proven to a degree, given that they were analyzing Claire to see if they could find a cure to their own fertility issues. And Aaron is probably the first child born on the island since Alex, and there is no indication whether fertility had become an issue when she was born or whether the Others were simply unable to capture and analyze Danielle before she gave birth.
Desmond's Flash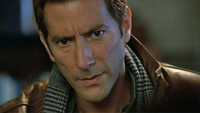 Ad blocker interference detected!
Wikia is a free-to-use site that makes money from advertising. We have a modified experience for viewers using ad blockers

Wikia is not accessible if you've made further modifications. Remove the custom ad blocker rule(s) and the page will load as expected.