Ad blocker interference detected!
Wikia is a free-to-use site that makes money from advertising. We have a modified experience for viewers using ad blockers

Wikia is not accessible if you've made further modifications. Remove the custom ad blocker rule(s) and the page will load as expected.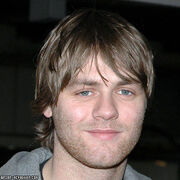 Brian McFadden
Brian McFadden is an Irish singer, formerly of the boy band Westlife (with whom he spelled his forename "Bryan"), whose song "Demons" launched the music video campaign for Lost in 2006.
The music video saw its world premiere at the September 30, 2006 Sunset on the Beach event in Hawaii, and features clips from the series from Seasons 1-3 highlighting most of the members of the cast, as well as scenes of McFadden singing, often against a backdrop of a waterfall.
The original music video for "Demons" (directed by Howard Greenhalgh) was released in April 2005.
Lyrics
The song prominently features the word "lost", and the themes of the lyrics are those of alienation and loss.
"

Have you ever been lost in a different world Where everything you once knew
Is gone
And you find yourself powerless
With everything that exists
You're numb


Will I ever break free


I searched my world but I can't find you
You're standing there but I can't touch you
Try to talk but the words are just not there
I can feel a sense of danger
You stare at me like I'm a stranger
Paralyzed and you don't seem to care
The demons in my dreams


If you become a nobody
Blind, to your family
Who would you be?
And life has gone into reverse
Re-living every hurt
Along the way


Everything that you fear is calling you and drawing near


I searched my world but I can't find you
You're standing there but I can't touch you
Try to talk but the words are just not there
I can feel a sense of danger
You stare at me like I'm a stranger
Paralyzed and you don't seem to care
The demons in my dreams


Wake me up and let's go, yeah
I'm about to explode
Yeah


I searched my world but I can't find you
You're standing there but I can't touch you
Try to talk but the words are just not there
I can feel a sense of danger
You stare at me like I'm a stranger
Paralyzed and you don't seem to care
The demons in my dreams

"
See also
External links
Video URLs
Video
"Demons" (Lost version):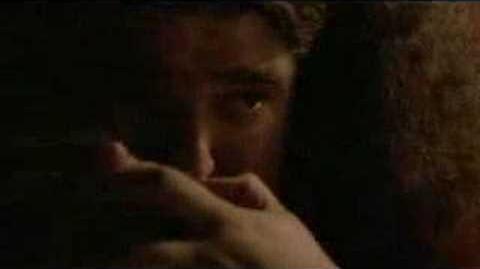 "Demons" (original version):