Ad blocker interference detected!
Wikia is a free-to-use site that makes money from advertising. We have a modified experience for viewers using ad blockers

Wikia is not accessible if you've made further modifications. Remove the custom ad blocker rule(s) and the page will load as expected.
Bobby Juarez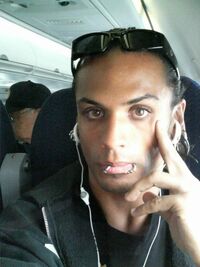 Bobby Juarez

Bobby Juarez is an background actor, playing an other. He appeared in the Barracks, the quarry, outside the cages, at the Ruins, and with the group of Others heading to the four-toed statue. ("A Tale of Two Cities") ("Stranger in a Strange Land") ("There's No Place Like Home, Part 3") ("Follow the Leader") ("The Incident, Part 1")

Bobby plays one of the Others.
See also