Ad blocker interference detected!
Wikia is a free-to-use site that makes money from advertising. We have a modified experience for viewers using ad blockers

Wikia is not accessible if you've made further modifications. Remove the custom ad blocker rule(s) and the page will load as expected.
Rose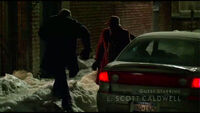 Rose thanks Bernard for helping free her Chevy Cavalier from the snow ("

S.O.S.

"). The large Chevrolet logo on the rear fascia directly between the tail lights has been covered by a swath of red tape.
Automobiles used by Rose
2004–2005 Chevrolet Cavalier Sedan

Episodes: "

S.O.S.

"
License plate: BNQ-1925 (New York)
Color: Silver
Background: This vehicle is a third generation (J-body) Chevrolet Cavalier Sedan, and its rear fascia identifies it as a post-2003 version. This automobile's front wheel drive (FWD) is featured in the close-up of the forward tires slipping in the snow. Note that the large Chevrolet "bowtie" logo that normally stretches between the two reverse lights has been covered by a swath of red tape. The Lost production crew, like nearly all television crews, seeks to eliminate the visibility of any identifiable logos. An exception is Locke's Ford truck, whose rear lid logo is visible in Lost.
More images: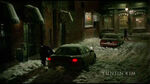 wider view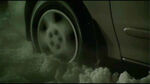 FWD slipping close-up