Helen
Automobiles used by Helen
1987-1990 Toyota Camry

Episodes: "

Orientation

", "

Lockdown

"
License plate: 3NDF495 (California)

License plate as it appears in "

Lockdown

": 1F49953 (the tag is not very clear and may not be exact)

Color: Silver or light blue
Background: This vehicle is a second generation Camry, from the 1987-1991 era. This vehicle was driven by Locke at the beginning of "

Lockdown

" in the funeral scene, then driven away by Helen in the rejection scene at the Flightline Motel.
More images: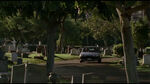 Lockdown (funeral)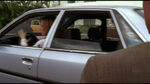 Lockdown (Flightline Motel)
Ad blocker interference detected!
Wikia is a free-to-use site that makes money from advertising. We have a modified experience for viewers using ad blockers

Wikia is not accessible if you've made further modifications. Remove the custom ad blocker rule(s) and the page will load as expected.