Eko
Automobiles used by Eko
1980–1990 Mercedes-Benz S-Class W126

Episodes: "

The 23rd Psalm

"
License plate:
Color: Silver (paint damaged)
Background:
Other images:

1990 Subaru Legacy stationwagon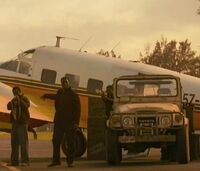 Eko finishes unloading heroin-filled statues from a Toyota FJ40 as a van begins to approach in ("

The 23rd Psalm

").
1973-1983 Toyota LandCruiser FJ40

Episodes: "

The 23rd Psalm

"
License plate: 7h704
Color: Yellow (532)
Background:The Toyota FJ40 is the model designation for a Toyota Land Cruiser 40 series made from 1960 until 1984. Most 40 series Land Cruisers were built as two-door vehicles with approximately the same dimensions as a Jeep CJ.
More images: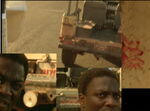 License plate
Ad blocker interference detected!
Wikia is a free-to-use site that makes money from advertising. We have a modified experience for viewers using ad blockers

Wikia is not accessible if you've made further modifications. Remove the custom ad blocker rule(s) and the page will load as expected.