Anthony Cooper
Automobiles used by Anthony Cooper
1991–1999 Mercedes-Benz S-Class W140

Episodes: "

Lockdown

"
License plate: 4TRI019 (California)
Color: Silver
Background: This vehicle has tinted windows, and Locke does not realize who the driver is until the window is opened fully.

Cooper's Jaguar is on the right part of the driveway.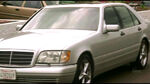 close-up

at funeral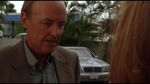 at Flightline Motel
2002 Ford Crown Victoria (taxi-cab)

Episodes: "

Lockdown

"
License plate: unknown (California)
Color: Yellow
Background: In 2002, Ford introduced a long-wheelbase version of the Crown Victoria, available only to commercial fleets. This version gives 6 extra inches of wheelbase length, made possible by a new frame and extended body. This version is not available to the general public.

2002–present Jaguar XJ

Episodes: "

Deus Ex Machina

"
License plate: unknown
Color: Dark Blue
Background:
More images:

license plate view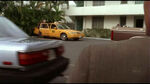 Cooper's Taxi ride from "

Lockdown

" at center. Note Helen's Camry departing at left and Locke's Ford truck at right. Anthony Cooper's Mercedes Benz is also parked in this lot.
Ad blocker interference detected!
Wikia is a free-to-use site that makes money from advertising. We have a modified experience for viewers using ad blockers

Wikia is not accessible if you've made further modifications. Remove the custom ad blocker rule(s) and the page will load as expected.