Ad blocker interference detected!
Wikia is a free-to-use site that makes money from advertising. We have a modified experience for viewers using ad blockers

Wikia is not accessible if you've made further modifications. Remove the custom ad blocker rule(s) and the page will load as expected.
Ana Lucia
Automobiles used by Ana Lucia
2000–2007 Ford Taurus (rental)

Episodes: "

Two for the Road

"
License plate: WIH-647 (Australia)
Color: Grey
Background: Note this is a US left-drive vehicle, but the entire scene has been flipped horizontally to depict an Australian right-drive vehicle. This vehicle is a fourth generation Taurus, and the updated front and rear fascia reveal it to be of 2004-2007 vintage. The Taurus isn't sold in Australia, however, the Ford Australia sister to the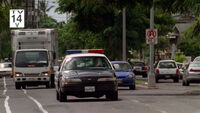 Ana Lucia and Big Mike's Ford Crown Victoria squad car for the LAPD ("

Collision

"). Note the lack of collision guards on the front bumper. The plates on the other vehicles are barely identifiable as Hawaii plates.
Taurus model is called Falcon. In fact the original Taurus model was a reskinned Falcon.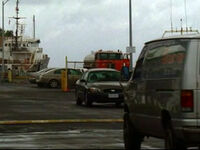 front view

front view license plate
1992–1997 Ford Crown Victoria (squad car)

Episodes: "

Collision

"
License plate: 5Q49937 (LAPD squad car plate)
Color: White and Black.
Background: Note that the squad car, like other squad cars depicted in Lost (from the parking lot of the same episode, and from "

Numbers

", lack the heavy duty collision bumpers at the front that are typical of U.S. police cars. Door logo reads: 41688
More images: side view,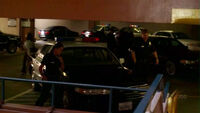 front view garage.